An Indo Surf Trip
8 Things to Know Before Your First Indo Surf Trip
If you've just clicked through your purchase of a flight to Bali, Indonesia than congratulations are in order. You are about to join an ever-growing population of traveling surfers and adventurers. The first of which came to Indonesia in the early 1970s in search of perfect surf.
The same driving force behind many of the travelers that venture to the island of Bali, Indonesia today. It is a little-known fact that the first surfers to set foot on Bali in the 1970s, were some of the first westerners to ever set foot on the island. Back then, the airport was a mere runway in the jungle, dirt roads connected the different boroughs of the island, and you could count the number of surfers who had graced each break with their presence on two hands. First surfers attempted to conquer the thunderous beach break at Kuta Beach.
From there, they explored south discovering famous waves like Padang Padang, Uluwatu, and Impossibles, one at a time. Bali's rich and storied surf history aside, the island has changed a lot over the last half-century, but much of its original charm remains. Indonesian and Balinese culture and customs are unique and worth in-depth exploration.
There are a few things to keep in mind as you prepare for your travels. Continue reading below to learn 10 Things to Know Before Your First Indo Surf Trip.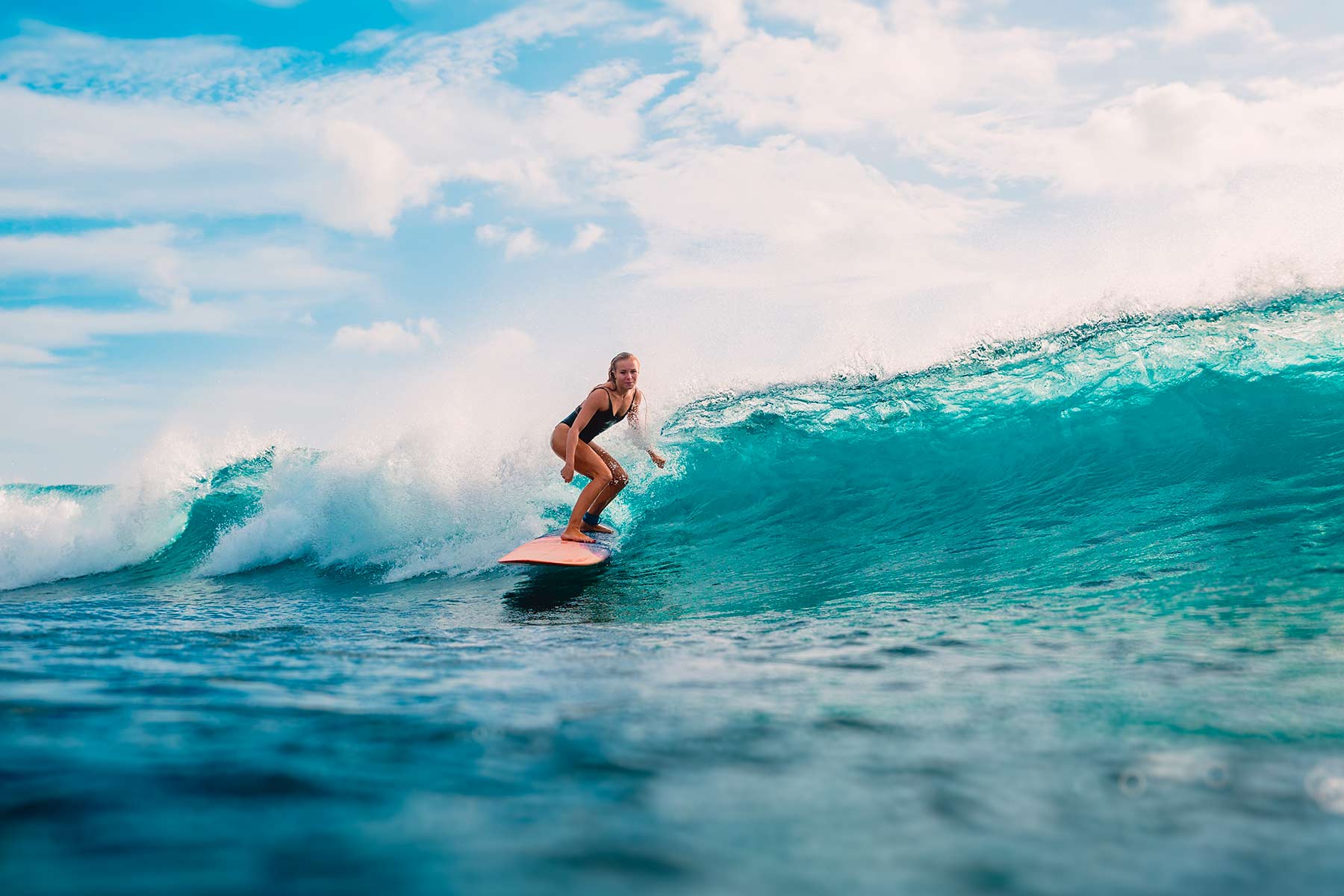 1. Getting here is an adventure in its own right
Depending on where you're traveling from, Bali could be on an entirely different side of the planet from where you originally take off. Travelers leaving the United States face 30 hours or more travel days. If you're flying from Europe or the UK, expect 18-24-hour journeys. Finally, if you're traveling from Australia or other parts of Asia, you're travel day will be more reasonable, clocking in at 5-10 hours depending on your origin.
Denpasar's Ngurah Rai International Airport (Airport Code DPS) is relatively small, so many international flights connect through other cities. Connections can be adventures on their own. The most common connection when flying to Bali is through the city-state of Singapore. Singapore is known for its clean streets, towering skyline, and exciting food scene. It is worth every traveler's time to venture out of Singapore's chic airport to explore the city.
2. The Bali Waves are world-famous for a reason
As we've mentioned many times before, Bali is home to world-class surf. But don't just take our word for it, venture out of our Bali surf camp to any of the waves on the Bukit Peninsula to see for yourself.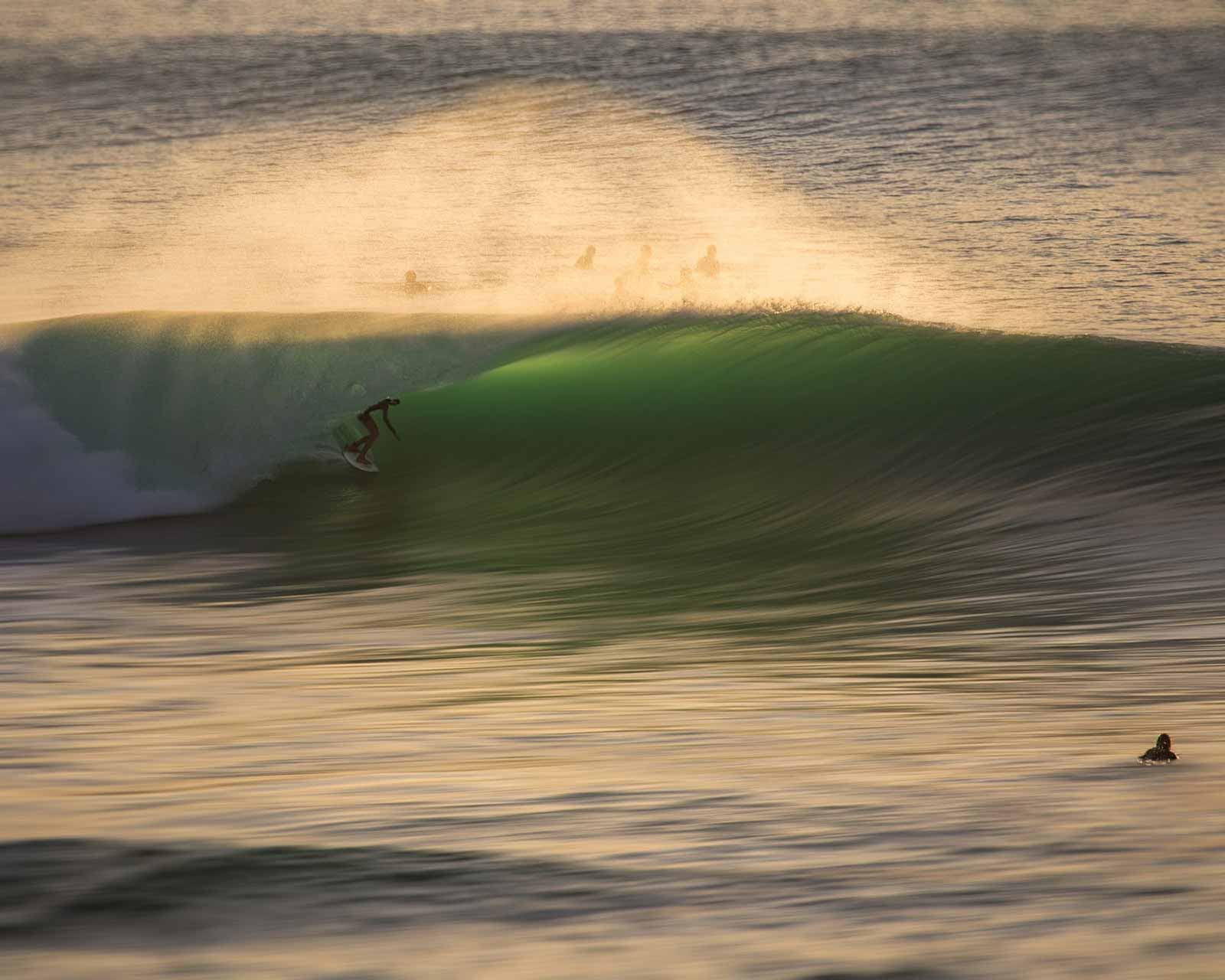 On the Bukit Peninsula alone, surfers can enjoy the cavernous barrels at Uluwatu, the racing, long lines at Padang Padang, and the leg-burning rides at Impossibles. Bali's location in the southern part of the Indian Ocean makes it a virtual paradise for surfers. Warm water and year-round swells attract surfer from all over the world. The waves at Bali are simply on another level when it comes to quality and consistency.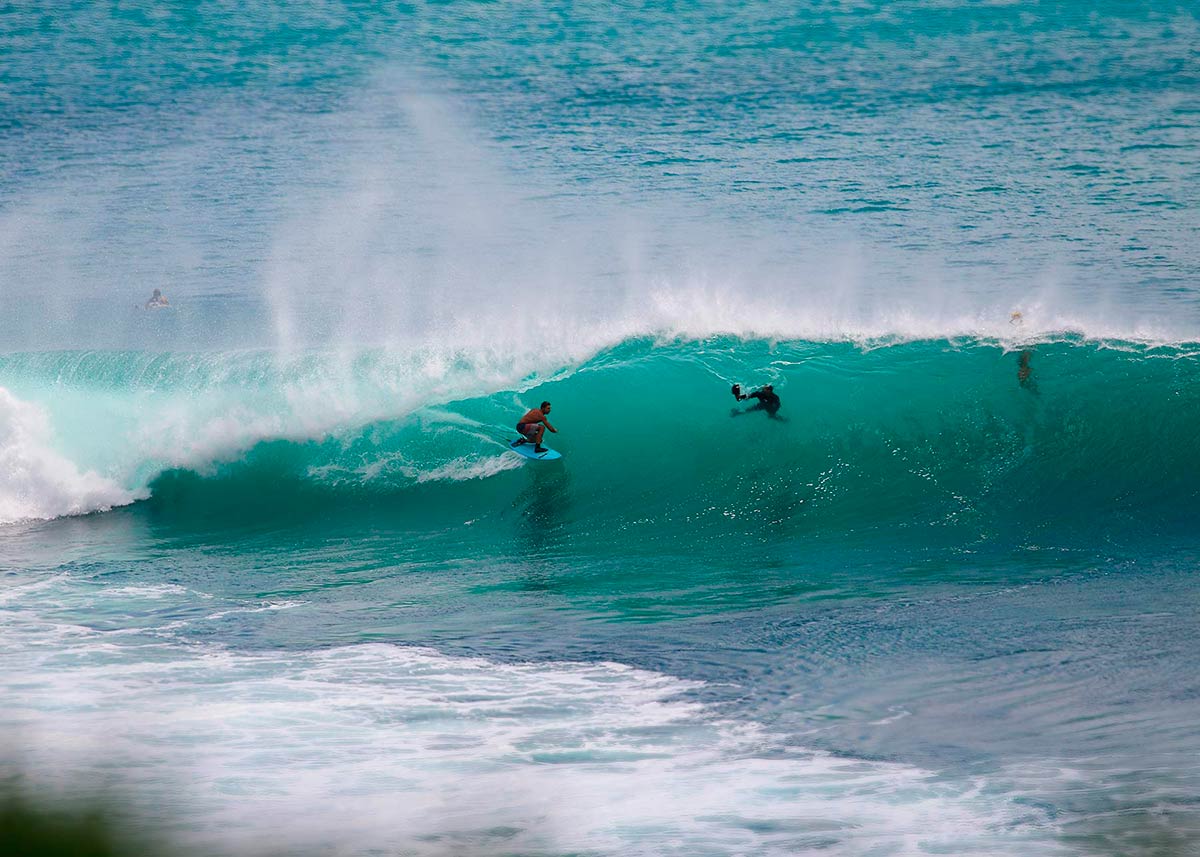 3. There are more than just lefts
Some of the first images to emerge out of Bali from the glory days of surf travel were of goofy footers drawing effortless lines along the hollow walls of a wave or tucking into turquoise, Indian Ocean tubes. The flood of images that emerged from surf traveling pioneers in the 1970s and 1980s paints the picture of Bali as a goofy footer's paradise, which it certainly is. However, Bali is home to plenty of quality right-hand waves as well that will excite any regular footed surfer.
Bali's pumping beach breaks, such as Kuta and Legian, produce playful lefts and rights. Additionally, the entire East coast of Bali is full of world-class right-handers, including a World Tour stop at Keramas. Other famed right-handers within reach include Nusa Dua, Sanur, and Shipwrecks on Nusa Lembongan.
4. Bali is great for surfers of all abilities
Bali may be world-famous for cavernous barrels that break over jagged reef systems, but there are waves for every level of surfer on the island. With year-round warm water and swell, Bali is an ideal location for beginners to learn to surf and for intermediate surfers to hone their skills. Beginner breaks include DreamLand, Balangan , Bingin ( on high tide) Padang Padang Right, and Canggu. Intermediate surfers head to Old Man's in Canggu, Dreamland on the Bukit Peninsula, or impossibles on mellow days.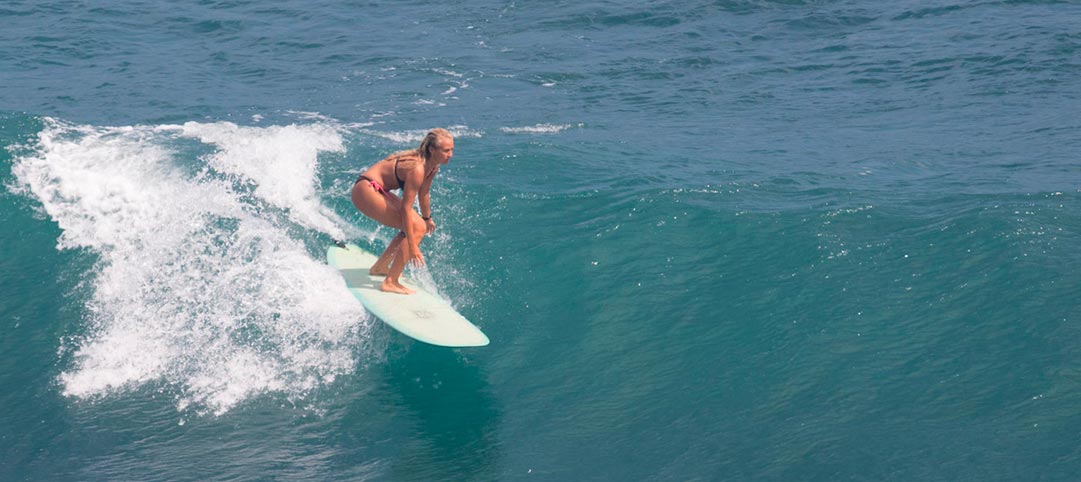 5. There's more to Indo than just Bali
While Indonesia may look small on a map, its population is enormous with roughly 264 million inhabitants. Indonesia looks small on a map in part due to the size of many of the islands that make up the Indonesian archipelago. Sure, Bali, Java, and Sumatra may be easily recognizable to those familiar with the region, but Indonesia is made up of over 17,000 islands. Each island has its own culture and independent traditions, making Indonesia one of the most culturally rich destinations on the planet.
Additionally, with over 17,000 islands under its flag, it's easy to see why so many consider Indonesia to be a surf traveler's dreamland. From the shores Bali, Java, and Sumatra, to the waters of the Maldives there are sure to be uncrowded, and even never before surfed, waves out there waiting to be ridden.
6. Indonesia is full of religious and cultural diversity
Indonesia is the most Muslim country in the world. Meaning that there are more Muslims in Indonesia than any other country on the planet. However, Indonesia is still incredibly culturally and religiously diverse. Each island still holds on to traditions and customs that predate the arrival of Islam and even Hinduism. The result is religious practices that incorporate indigenous religions into modern worship. Bali is a predominately Hindu Island. It is known as the land of a thousand temples for the many ancient temples and shrines on the island. At many of the temples, guests can observe the mix of indigenous traditions woven into modern worship. While Bali is mostly Hindu, Christianity, Buddhism, and Islam are also present on the island.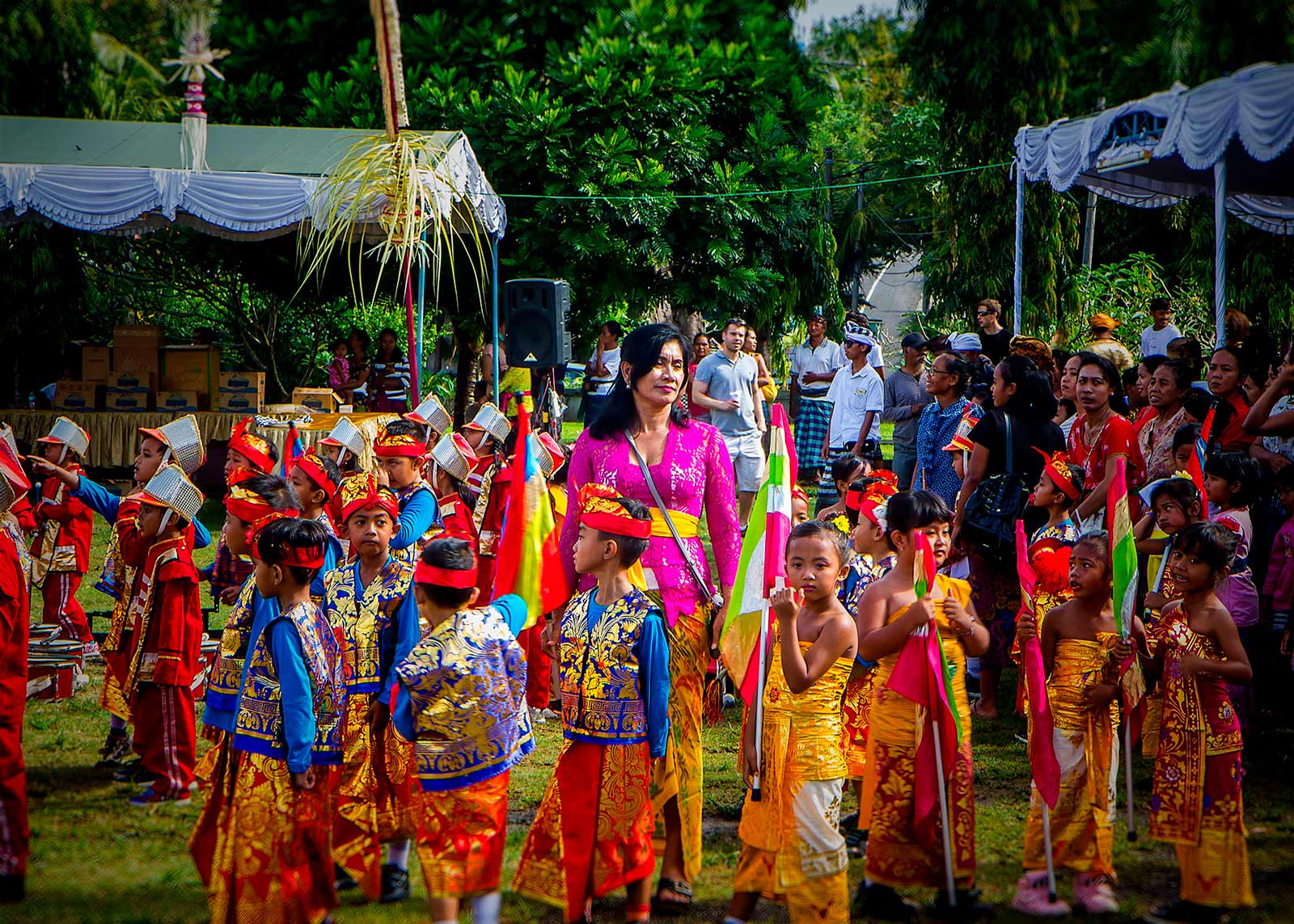 7. Bali is a  surfing destination for any budget
Whether you are a shoestring backpacker that pinches pennies together for every meal, or a jet setting businessperson looking to max out your  indo surf trip, Bali is the place for you. As one of the most affordable global surf destinations, Bali is great for young travelers and backpackers looking to make the most out of every opportunity.
Budget travelers will fall in love with the delectable local cuisine at Bali's Warungs. Warungs are small, family-operated businesses that offer up tasty, local meals at an affordable, local price. Luxury travelers will bend over backward for Bali's villa and resort options, as well as the many fine-dining establishments that have popped up all over the island in the last decade. Head to Seminyak to explore some of Bali's best fine dining options. Here at Swell Bali we do not aim to be the cheapest surf camp in Bali, but we do aim to provide excellent value, Prices start at $125 dollars per night.
8. Bali nights are what you make them
Bali has recently developed a reputation as a party destination, which is slightly inaccurate. Yes, the nightlife in Bali is electric: the beach clubs are fun no matter the time of day, and a night out can last until dawn. Bali can also be a relaxing paradise with a healthy atmosphere and a rejuvenating spirit. Bali nights are what you make them. If you're looking for an endless flow of Bintang, you'll find it. But if you want a more relaxing travel experience that borders on health and wellness travel, you'll find that too.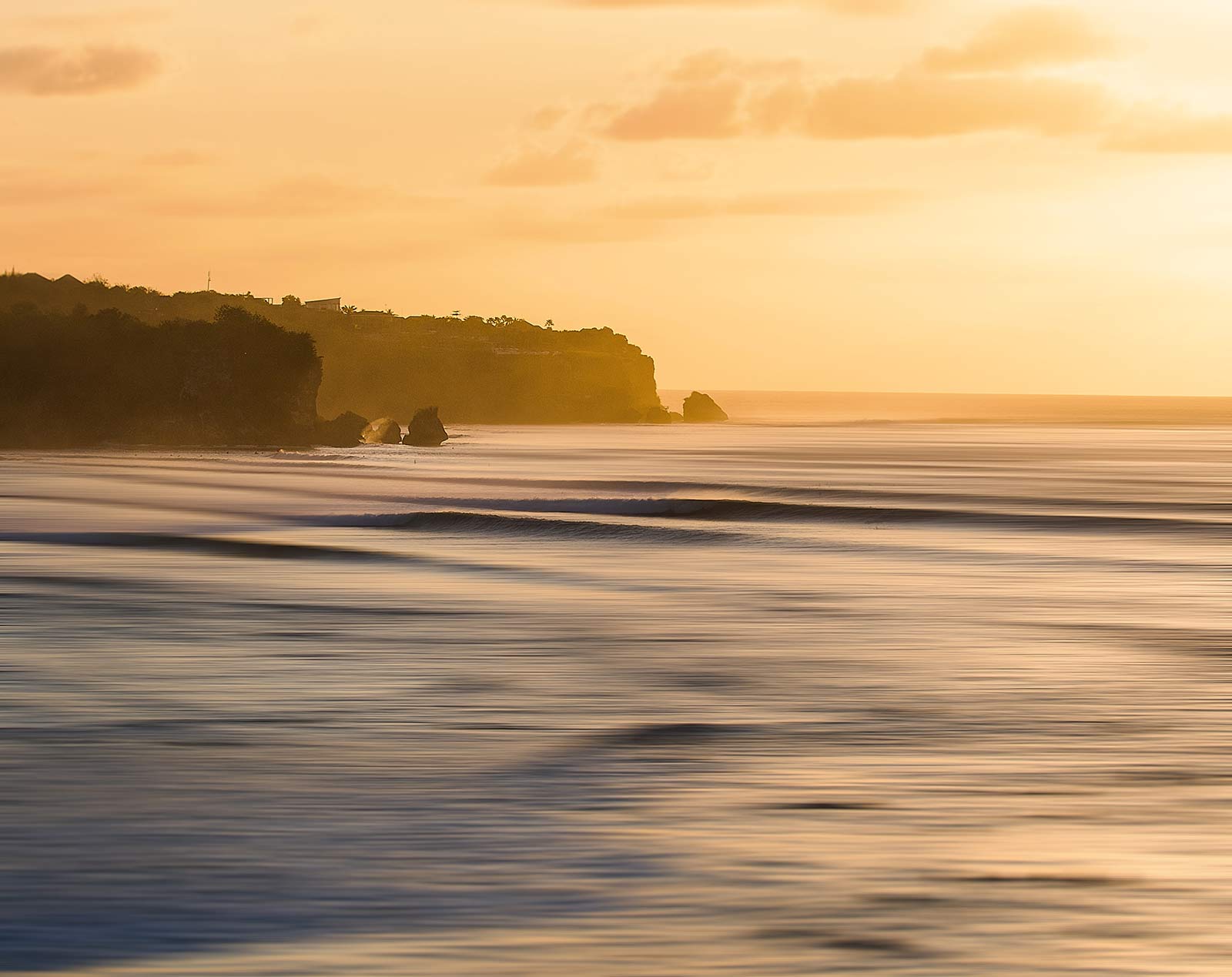 An Indo surf trip is unlike anything else out there. The only way to find out more is to hop on the plane and experience it for yourself!
Q: Tell me more about Swell bali
A: Swell is a purpose-built Bali Surf camp in the center of Bingin, for surfers, by surfers