SURFING IMPOSSIBLE
A surfing guide to surfing one of Bali's best waves: Impossibles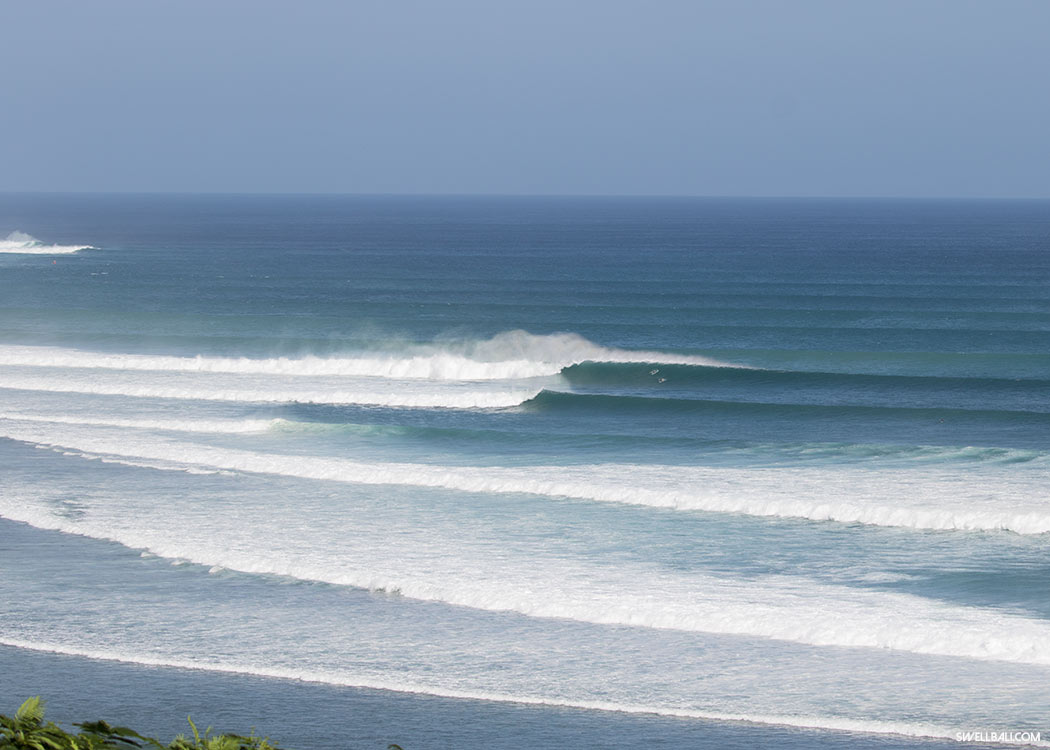 People have been coming to Bali for decades to surf Bali's best waves. The surf scene started at Kuta beach and Kuta Reef, but surfing in Bali really took off with the discovery of Uluwatu in the 70's.
Uluwatu is widely considered the most consistent & best surf spot in Bali if you are after a long & powerful left-hander.  But the great thing about the Bukit peninsula is that are are a dozen or so good waves in a tiny area. So crowds spread out, and different surf spots offer a different kind of wave for different levels of surfers.
Impossibles is one of those other well-known waves: A long left-hander with big carving sections followed by fast speedy sections.
It's called Impossibles because for the surfers in the 70's access to the wave was very difficult.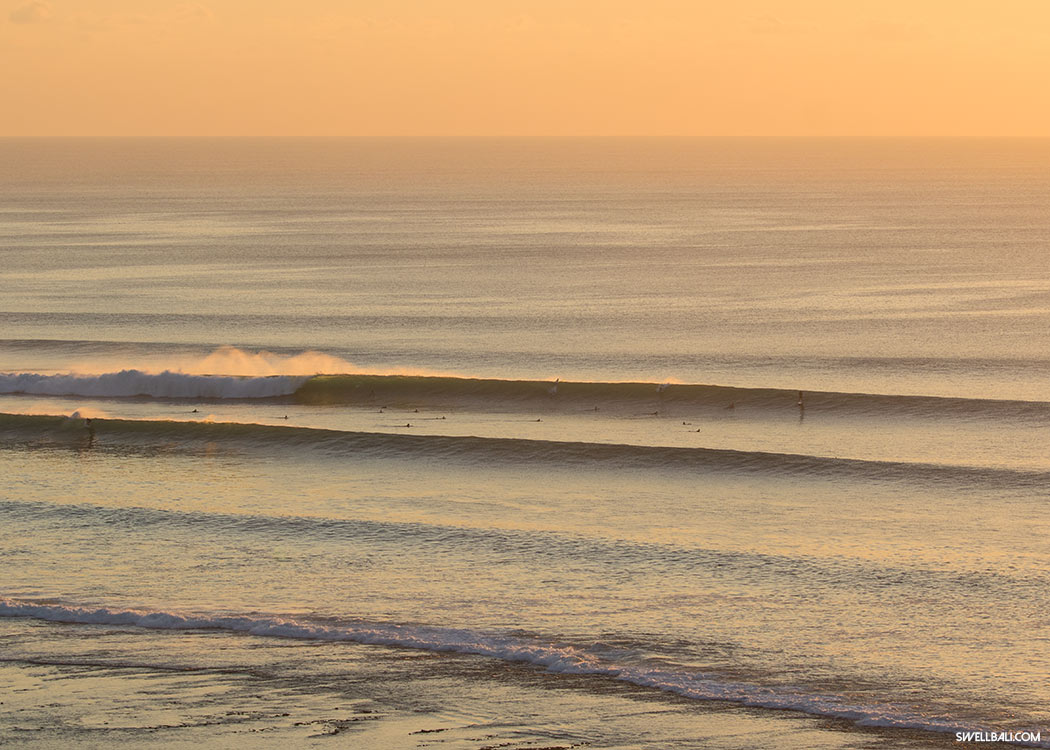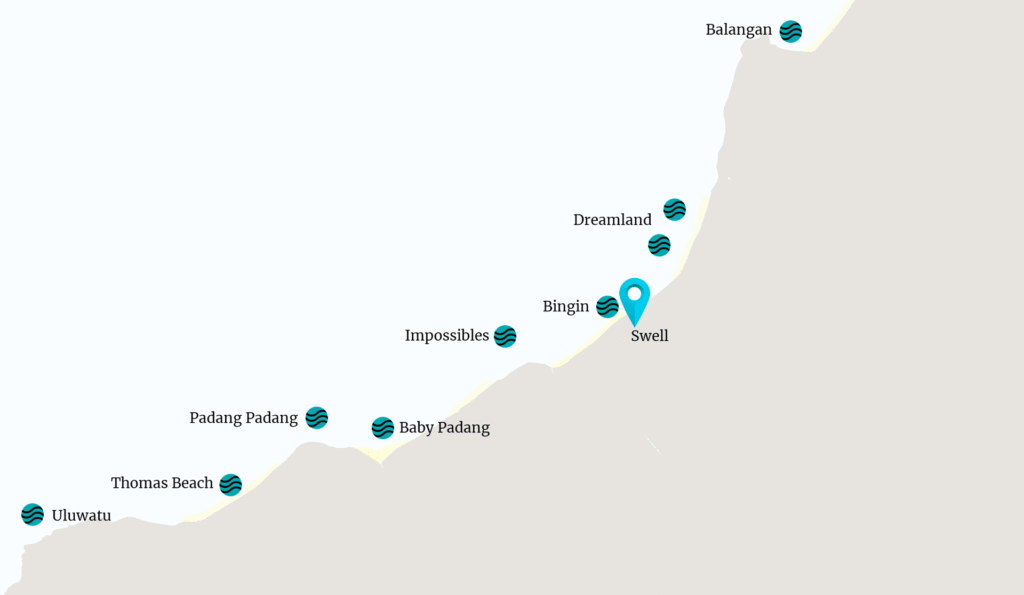 The Location of Impossibles
The island is a hotbed for cultural tourism. Indonesia is a diverse nation made up of many different religions. While most of Indonesia is Muslim, Bali is a Hindu island. The island is full of historic monuments, shrines, and temples. Travellers can even view religious ceremonies and dances.
To a travelling surfer, Bali is paradise. There are more world-class waves close to one another than practically anywhere else in the world. Beginner surfers will fall in love with the playful waves in Kuta, Seminyak, and Canggu. While intermediate and expert surfers will relish their time in the Bukit Peninsula.
The Bukit Peninsula is the southernmost tip of Bali, Indonesia. The peninsula would be a sperate island, and perhaps one day will be if it wasn't for a tiny sliver of land just south of the airport that connects the Bukit Peninsula to the rest of the island.
The Bukit, as it is often referred to, is home to Bali's most notable sites, such as the Uluwatu Temple and the cliffs of Padang Padang. To surfers, nothing beats the Bukit. Starting at the south end of the peninsula sits the gem of the island, Uluwatu. Further north there is Padang Padang, Impossibles, Bingin, and finally Dreamland. Out of all the waves in the region, however, Uluwatu takes the cake.
Surf Impossibles
Impossibles is located right between Bingin and Padang Padang. On smaller swells, the take-off zone is more towards Padang Padang, on bigger days the take-off spot gets closer to Bingin.
On a decent swell size (Head high plus) the wave has a couple of different sections and take-off spots. The Padang end of Impossibles is a consistent take-off spot, steep and fast on the take-off and don't expect too many turns. If you manage to get enough speed on the take-off you can get past the Anantara and towards to end of the headland end zone.
The take-off spot at the Anantara hotel is usually bigger and not as fast, but hard to catch. The wider set waves will allow for open faces where big turns can be made.
Access to Impossibles is:
Either via paddling through the Padang Padang channel and then paddling 50 meters North towards Bingin.
Paddling out via Bingin beach, crossing the lagoon and over the reef. Expect a 10 minute + paddle
The Wave at Impossibles
Impossibles is a wave suit suits surfers from Intermediate / Advanced level to Experts.
On days where the wave is under 1,5 overhead, the wave is extremely fast and it's unlikely that you will get longer rides than 100 meters, but the bigger the swell size, the 'easier' it becomes to get long rides.
Best Swell Direction: South – South West

Best Swell size: 4′ – 15′

Wind directions: Easterly tradewinds

Best time of the year to surf impossibles: Between April and November.

Ideal Board: Standard shortboard until 2x overhead then mini gun or gun.
Wave direction: Left

Bottom:  Sharp live reef

Hazards:
Hitting the reef or walking over the reef at low tides.
Snapping a leash on bigger days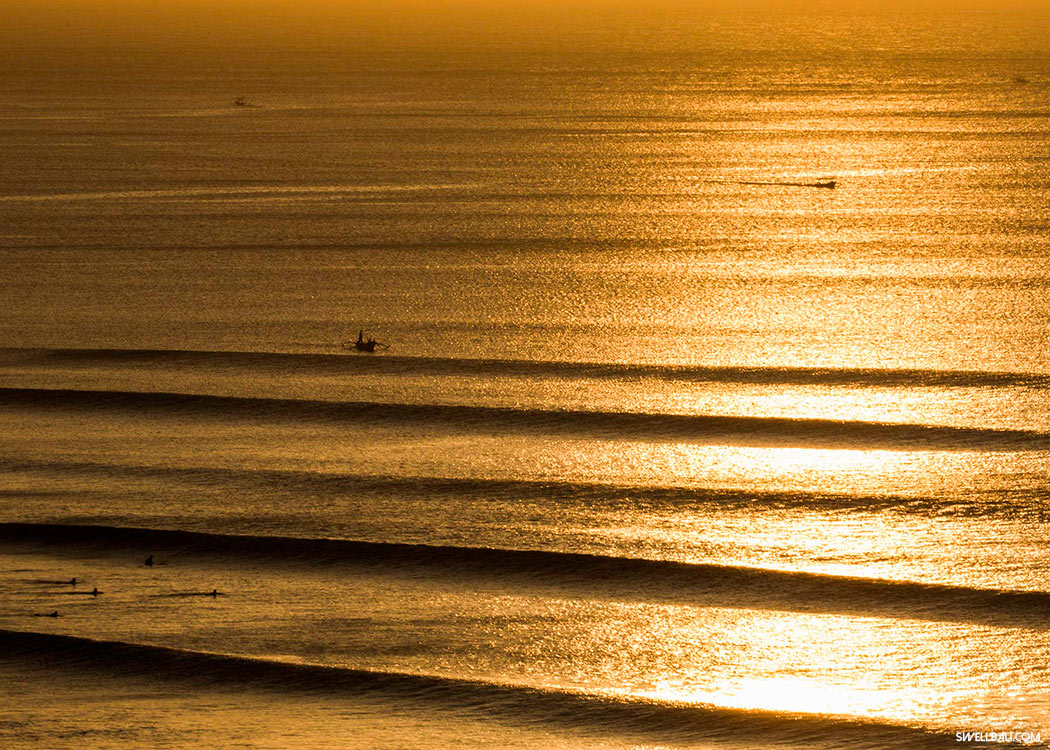 One of the main advantages of surfing Impossibles, especially on bigger days is that the take-off zone gets very big, so crowds spread over a large area.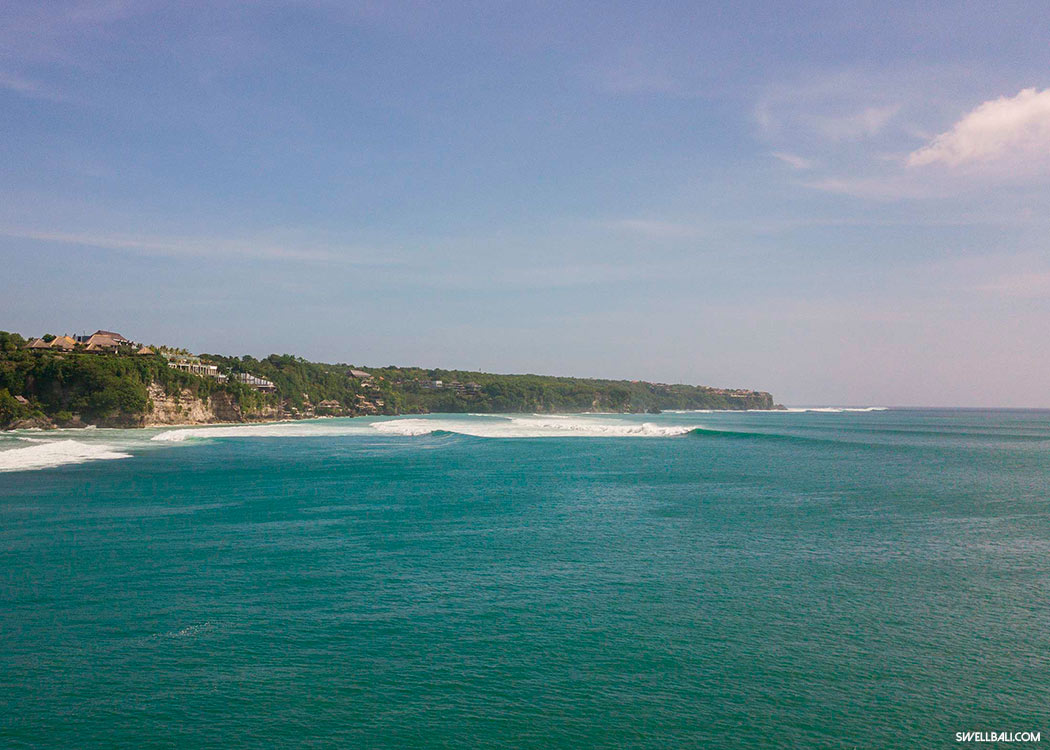 Impossibles usually picks up a little bit less Swell than Uluwatu does, so the waves are usually about 2-3′ smaller at Impossibles than they are at Uluwatu. However  it's still pretty open for the predominant Swell directions in Bali's surf season, so expect about 20+ surfable days of head high+ days per month in the surf season of Bali.
Practical stuff for surfing Impossibles:
Where to Park?
Either Bingin or Padang Padang car park for 5000 IDR.
Where to leave your stuff?
Local warungs are more than happy to look after your belongings when you go for a surf, just make sure to order food or drinks from them afterwards.
Where to eat?
Bingin has various good warung on the beach to have some food and a drink afterwards: Kellies warung, Bingin Ombak Warung are good options.
Board repair?
Jellies and Archie are Bingin locals who will repair your board with a smile for low prices.
Where to stay?
Swell offers high-quality surf accommodation right in the centre of Bingin, a short walk to Bingin beach and paddle to Impossibles.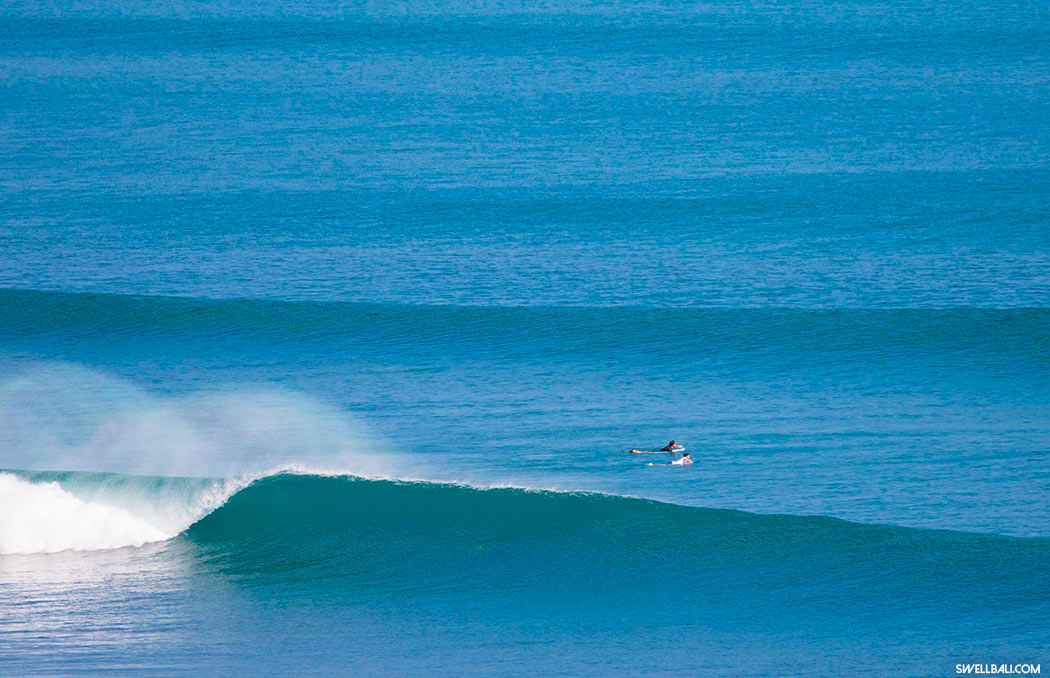 Tips for surfing Impossibles:
Early morning= fewer crowds & less wind.
Don't bail your board unless you have to.
The reef is sharp, avoid it, or wear reef booties.
Move away from the pack, the take-off zone varies per set size so sitting further out or wider can result in a good wave count.
Be careful of the end section towards Bingin, the wave fiercely closes out over the shallow reef.
Gallery of Impossibles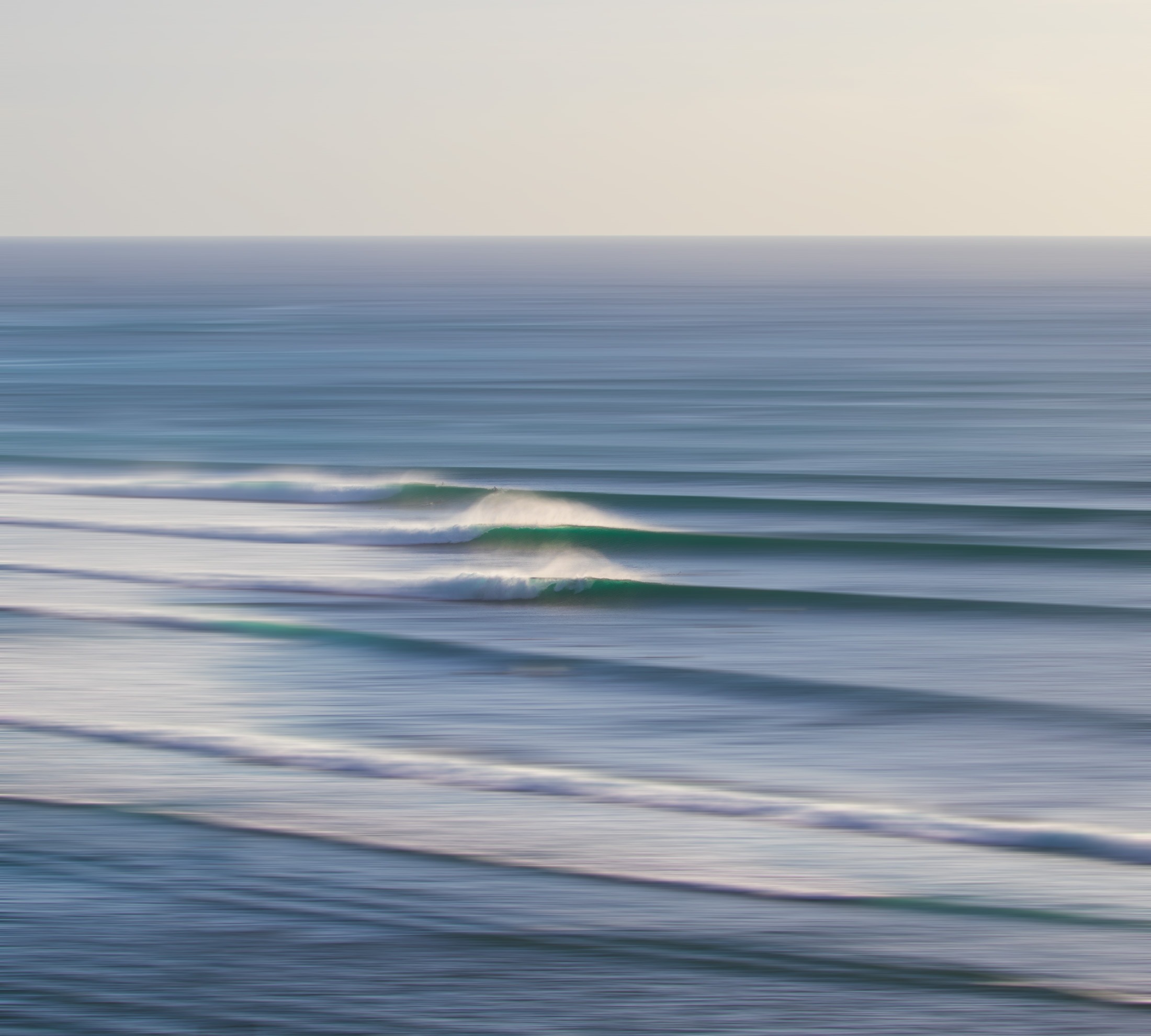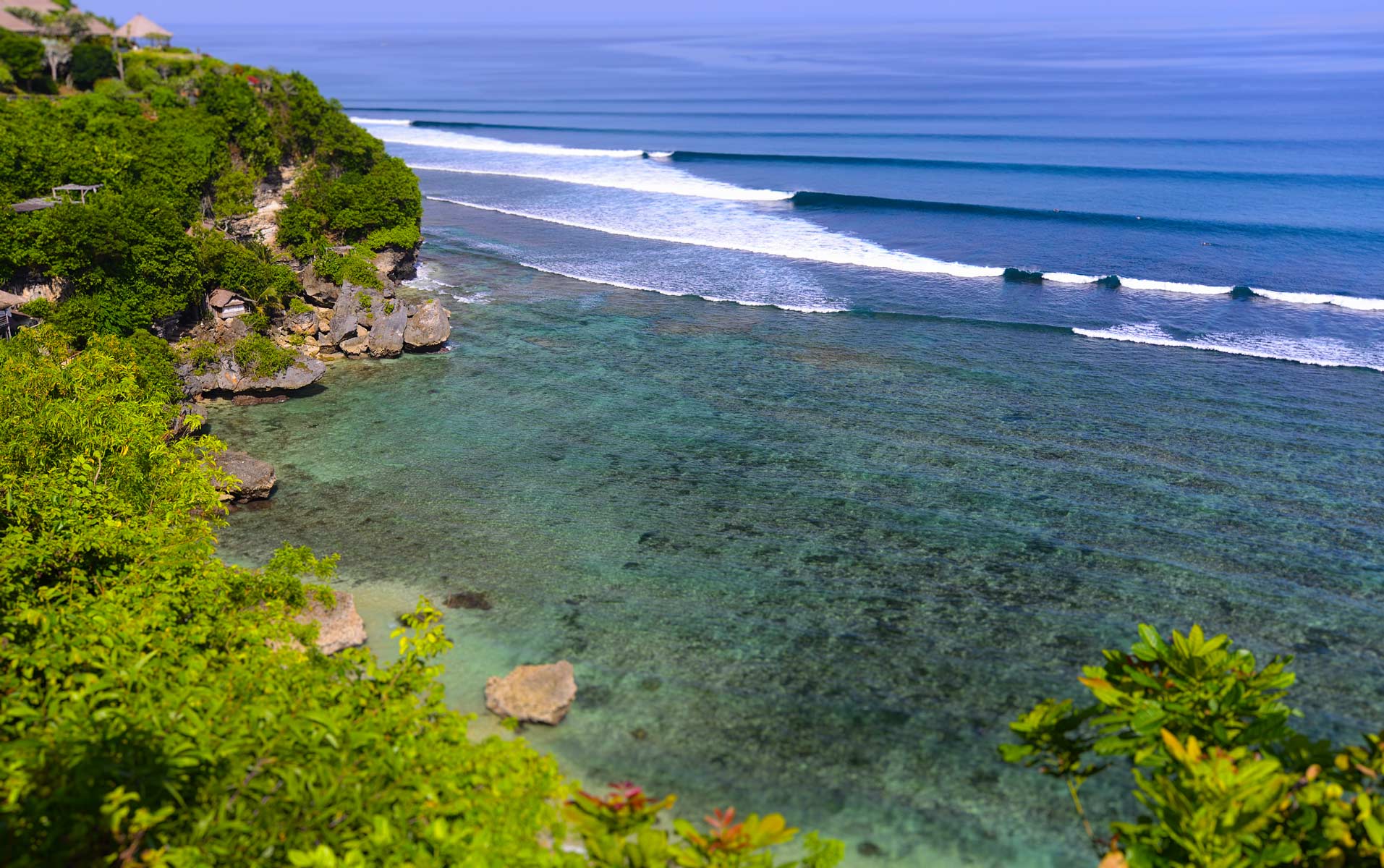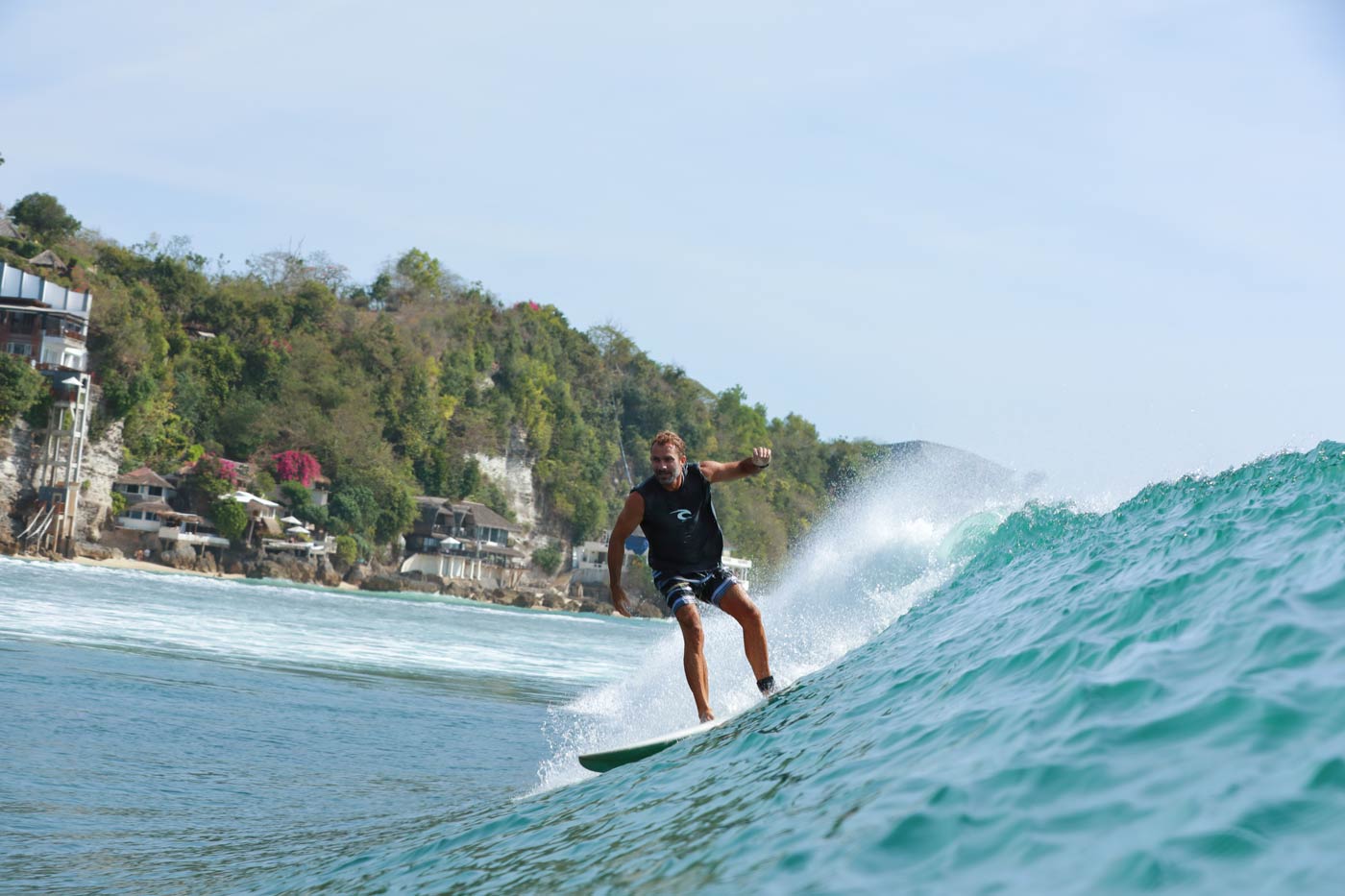 Q: Tell me more about Swell Bali
A: Swell is a purpose-built Surf hotel / surf camp in the centre of Bingin, for surfers, by surfers. Walk to 3 of the best waves in Bali.