In this article "best surfing destinations around the world" we are going to explore some of the worlds best surfing destinations.
Before we started Swell in the Caribbean in 2009 we operated a surf travel agency and that face us the chance to visit over 25+ countries to see what the surf conditions were like, so we have a pretty good idea on the surf conditions in the various surf destinations listed below.
But first, we need to have a look at what makes a good or best surf destination.
There is no such thing as one destination that ticks all the boxes. For one, someone who is in the early stages of their surf career is looking for a very different type of wave than a seasoned pro.
So we have divided the best surfing destinations in the world for 2 different types of surfers: Beginners and Intermediates. We have excluded expert surfers since they are usually well aware of were the best waves in the world for their level of surfing can be found ( places like Bali and the Mentawai islands in Indonesia, Jeffreys Bay in South Africa, the North Shore of Oahu)
Beginner surfers
Experience level:
Between no and 15 surf sessions in their life.
Ideal waves Size:
Small White water waves or anything under 2-3′ (up to 1 meter)
Intermediate surfers
Experience level:
Surfing for a few years, can do some advanced manoeuvres
Ideal waves Size:
Shoulder high to 1,5 x overhead waves
BEST SURFING DESTINATIONS FOR BEGINNERS LEARNING TO SURF
(In no particular order)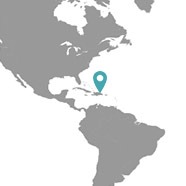 Dominican Republic
Where is it located: Largest island In the Caribbean, the North coast faces the Atlantic, the south coast faces the Caribbean.
Focus surf region: The north coast, 20 minutes from Puerto Plata international airport.
What makes it a great surf destination for beginners:
We are biased since this is where we opened Swell in 2009, but we did so for a reason: we wanted a place where we can teach people to surf in a safe way. Playa Encuentro is the ideal spot, it has 350 surfable days in the year, with mellow reform waves on the inside breaking over a flat reef, deep enough to stand in the water (around chest high), easy access to the beach, no dangerous current or sea life. We have taught 5000+ guests over 10 years the sport of surfing.
Best time to go: any time of the year
More info: https://swellsurfcamp.com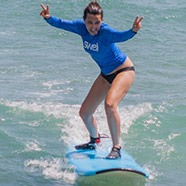 PROS
Pretty white sand beaches, lined with palm trees.
Friendly Caribbean vibes, in and out of the water.
Budget-friendly
Close to an international airport
Warm tropical climate and water
CONS
Don't go during hurricane month in September
Midday trade winds mean at times it gets too windy to surf after 13.00
Video of the Dominican Republic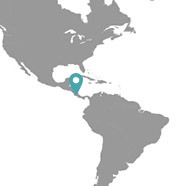 Costa Rica
Where is it located: In the middle of Central America. 2 coastlines, West coast faces the pacific, east coast faces the Caribbean
Focus surf region: Pacific region of Guanacaste
What makes Costa Rica a great surf destination for beginners:
We have spend a lot of time in Costa Rica between 2014 and 2017. The waves in Nosara and Tamarindo offer a great playground for people new to the sport of surfing, and there are plenty of surf schools and surf camps in this area of Costa Rica.
Mostly sand bottom beach breaks make learning to surf in Costa Rica safe
Best time to go: Smaller waves between November and March
More info: https://magicseaweed.com/news/the-comprehensive-guide-to-surfing-in-costa-rica/11590/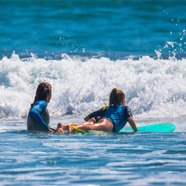 PROS
Safest country to visit in Central America
Plenty of surf camps and surf schools to choose from
Pretty beaches and wildlife
CONS
The most expensive country to visit in the region, expect North American prices
Domestic travel from San Jose international airport takes time and money
VIDEO OF COSTA RICA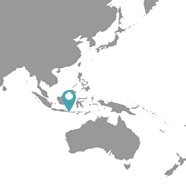 Bali, Indonesia
Where is it located: Southeast Asia, north-west of Australia, Indonesia consists of 17,500 islands, of which Bali is one of them
Focus surf region: West coast of Bali, between Seminyak in the north to Uluwatu in the south
What makes Bali one of the best surf destination for beginners:
Having spent the last 4 years living here and having built our 2nd surf resort here, it's no surprise that we love Bali and think it's one of the best surf destinations in the world. It is actually one of the few places where surfers of all levels are happy spending their surf holiday. For beginners, the beaches of Seminyak, Kuta, Bingin and Baby Padang are ideal for someone who has never surfed before.
Best time to go: Anytime fo the year.
More info: https://www.swellbali.com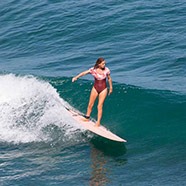 PROS
Close to Denpasar international airport
Budget-friendly
Great Balinese culture
Ideal surf conditions
Warm tropical climate and water
CONS
Kuta region traffic can be a nightmare
Not all surf schools teach at the highest standards
Video of Bali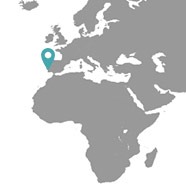 Portugal
Where is it located: Southwest corner of Europe, bordering Spain to the east
Focus surf region: South Western tip of the Algarve and Alentejo
What makes Portugal one of the best surf destinations for beginners:
A mild climate makes Portugal a great places to visit for about 9 months of the year where the outside air temperature is 20° Celcius (69° Fahrenheit). Lots of open beach breaks mean there are not many days where the surf is too small to learn to surf.
Large variety of surf camps in schools catering for people between 18 and 24 years old.
Most teaching is done by qualified surf instructors
More info: coming soon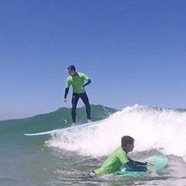 PROS
Lots of budget hostel style surf camps in Portugal to choose from
European culture
CONS
For most of the year, you have to wear a full wetsuit since the water is chilly
In the summer months of July and August, the beaches get very crowded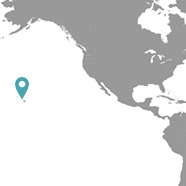 Hawaii
Where is it located: In the middle of the Pacific
Focus surf region: Oahu, Waikiki
What makes Hawaii a great surf destination for beginners:
It is the birthplace of surfing and therefore should be on the list of the best surf destinations and the beaches of Waikiki offer great to learn to surf conditions with mellow longboard style waves in the summer months.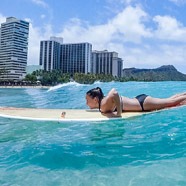 PROS
Stunning scenery
Gentle rolling waves
Warm tropical climate
CONS
Expensive destination
Very touristy
Crowded in the water
Video of Waikiki
BEST SURFING DESTINATIONS FOR INTERMEDIATE SURFERS

(In no particular order)
Bali
Nicaragua
Peru
France
Dominican Republic
We are still working on the list of surfing destinations for intermediate surfers, come back soon.